The Regeneration journey of Nakivale Refugee Community Part I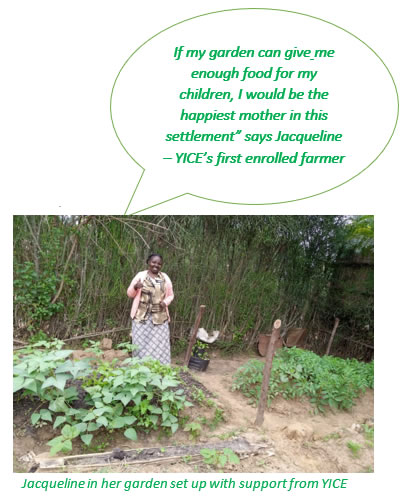 Jacqueline is one of the first farmers who volunteered her small piece of land for a regenerative farming demonstration garden in Nakivale refugee settlement. Jacqueline, a refugee from Burundi, is one of the over 1.5 million refugees in Uganda, and stays in Nakivale refugee settlement that hosts over 140,000 refugees from Democratic Republic of Congo, Burundi, Rwanda, Somalia and other East African countries. Upon arrival in Nakivale, Jacqueline was registered and given a small piece of land by the Government of Uganda through the Office of the Prime Minister (OPM) to start her new life. For the 5 years she has stayed in the settlement, Jacqueline has been growing food crops on this piece of land; The crop yields were good at the beginning but it kept declining until the land could not give her any yield – thus affecting her household's access to nutritious food and incomes. Access to nutritious food in Nakivale has been further exacerbated by the cut of food rations (humanitarian food supplied to refugees by WFP) by 60% in 2020 – as well as the effects of COVID-19.

With support from Regenerosity, YICE Uganda, a registered social organisation that implements practical regenerative farming activities targeting last mile smallholder farmers especially female and young farmers in rural Uganda, designed the Regenerative Farming for Refugee Communities (Re-Farm Project). Re-Farm project is aimed at Promoting healthier lives, regenerated soils and refugee resilience through soil regeneration for improved food and nutritional security and household income. Re-Farm is an integrated regenerative farming project targeting women and young refugee farmers in Nakivale refugee settlement. The project aims to achieve this by building the capacity of refugee to produce organic nutritious food as well as increase household incomes for refugees and host communities leveraging on permaculture designs and access to finance.
More information you may need to know about this project